Testimonials
We are proud to work with so many fantastic clients,
here are a few things they had to say about us at Food Safety Solutions
"Jill has been performing internal audits for our plant since 2012, and year after year her extensive knowledge helped us to maintain our BRC certification. Currently, she is performing internal audits in 3 of our plants, and we will continue this for as long as she is offering her service. Because of her beyond words work ethic and comprehensive understanding of GFSI requirements, I have learned so much since I have met Jill that without any hesitation I would recommend her service".
"The Consultant's at Food Safety Solutions were instrumental in helping us to write Pre-Requisite Programs and create a HACCP Plan, and also helped us to revise are programs in place to help us meet the requirements for FSEP. They were able to complete the work within a tight deadline and always kept our project budget in mind. They are very knowledgeable and have a lot of experience that are small company was really able to benefit from."
*subcontracted through AFPA
"You have helped us with revamping and reassessing our Food Safety and Quality program and you have provided us with more agile and simple tool to work with and confidently maintain our program.
I am glad I have picked you for this task." J-C. Bitakinsanga
"Danni has been instrumental in assisting our company with obtaining BRC certification at our meat processing plant. She is extremely knowledgeable about food safety and the BRC requirements & audit process.
Her involvement in the certification process allowed us to meet very aggressive timelines set forward by our customers.
Since our initial certification audit Danni has continued to be an important part of our team in keeping us up to date with changes to the standard and preparation for subsequent audits." Brad Toews
"When we contacted Food Safety Solutions, we were in urgent need of their expertise and help to prepare for an audit with extremely tight timelines.
Their competent and knowledgeable staff was very effective in recognizing the gaps & challenges in our operation, creating a straightforward program to meet our needs, and helping to ensure correct implementation of these systems was smooth. I cannot overstate how invaluable the work of Food Safety Solutions was for us.
Food Safety Solutions took a formula for an impossible situation and turned it into a recipe for success." Tracy Ohrt
"The following is my testimonial about the services I have received from Food Safety Solutions Inc. Over the last 6 years, I have managed the development, maintenance and continuous improvement of Global Food Safety Initiative (GFSI) schemes which include Safe Quality Food (SQF Level 2&3) for 2 bakeries, British Retail Consortium (BRC) for a vegetable and fruit processing facility and Canada GAP  for a repacking, storage, wholesaling and brokerage company.
Since 2011, Danni and the Food Safety Solutions Team (Jill and Meenakshi) have assisted me with initial SQF audit and consulting, BRC and CanadaGAP internal audits, 3rd party external SQF, BRC and CanadaGAP audits through NSF-GFTC. I have also experienced BRC training lead by Food Safety Solutions Inc. sponsored by the Alberta Food Processors Association.
The involvement of Food Safety Solutions in the GFSI certification and re-certification process has helped me lead my organizations to high GFSI grades and the delivery of extremely safe and quality food products to our customers. With the support and guidance of Food Safety Solutions Inc., I have been about to facilitate robust food safety management systems that are audit and inspection ready at all times.
Food Safety Solutions Team possesses the knowledge, competency, expertise and credentials that are above and beyond GFSI requirements. Any organization who chooses to use the services of the Food Safety Solutions Inc. team will experience excellent value, friendly professional demeanor and timeliness. Thank you to Food Safety Solutions team" Davorka Pullen
"We just completed a CanadaGAP audit with Food Safety Solutions auditor, Meenakshi Gaheer. She possesses the professional expertise to complete a fair, but meticulous and thorough CanadaGAP audit. As with all audits, employees are apprehensive in their presence, Meenakshi was able to ease their reservations and in doing so created an pleasant experience for all employees. Through the continuous service in the last 8 years provide to us by Danni, Jill and Meenakshi, we've been able to meet our objective of CanadaGAP certification."
"We have nothing but good to say about the services food safety has given us.
Danni was a awesome consultant for us in the plastic plant and Alyssa has been just as awesome with us in consulting in the garden program with Canada gap.
Everything was explained very clearly and easy to understand so what else can I say we would recommend them to anyone who is looking to get HACCP certified."

"Food Safety Solutions was instrumental in moving our business forward. Without a food safety background, navigating that world solo would have been an extremely daunting task.  They helped explain and walk through getting the appropriate systems in place and were there to help get through the audits as well. As a small business owner, your time is stretched between so many things, and I don't think I would have had the time to get to the level they got us too, without their help"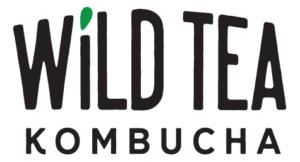 "Working with Food Safety Solutions was significant and important step of our business. Without Alyssa we would not of passed our inspection. FSS was fast, concise, very clear with the necessary changes needed, and always available. Even at 9pm on a Friday, Alyssa would respond to my frantic emails worrying about the lights in the ceiling. In combination with AFPA & the help of the Provincial Government, we were able to afford FSS, create an action plan, and pass our HACCP certification.  Thank you to your team & everyone that helped us!"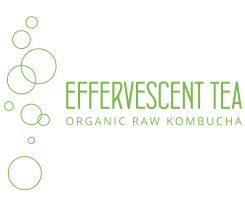 "When we started working on our food safety program last November, we were under pressure to finish it super quickly so we would be able to obtain listings with most of the main grocery chains. To say the least, we were very overwhelmed with the writing and implementing of all the procedures. Making it happen in 6 months is a reasonable timeline, but we were shooting for 3 months to completion. With the help of FSS, specifically Danni Kneeland, we managed to complete it in 4 months. We were so grateful for Danni's expertise and knowledge in the field. We completed and passed our audit with flying colors!"
"Meenakshi was here today and we got all the programs onto the straight and narrow it was a pleasure dealing with her thanks a lot Ladies!"