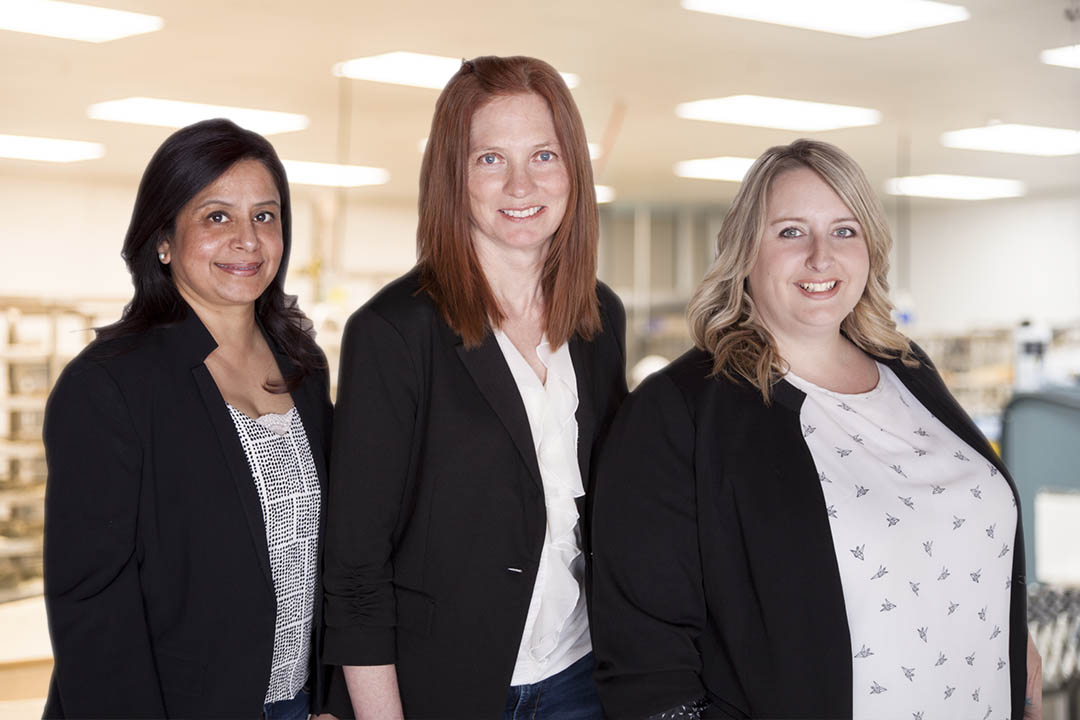 Prior to founding FSS, Jill worked for over 10 years as a Food Safety Specialist in meat, bakery and a variety of other food commodity industries which gave her extensive experience in quality, food safety, program building and employee training.
Jill really enjoys the challenge of helping companies start their food safety programs from scratch and assisting facilities in improving their existing programs. She has a hard work ethic, values clients time, has the ability to see the big picture, and at the same time, knows where the details need to be. Although she doesn't have a creative bone in her body, Jill can "MacGyver up" solutions to challenging situations.
Danni Kneeland – Director
Danni spent 8 years in a variety of food safety roles in the food industry prior to establishing FSS with Jill. Danni has extensive knowledge and hands on experience in all aspects of food safety. She is a natural trainer and is passionate about teaching; in fact, she facilitates all our certified training programs.
Danni strives to ensure effective communication with all clients, especially when coaching food safety professionals to become masters of their jobs, and helping them to build and manage sustainable programs. She is a great project manager, and has lead many companies to successfully attain GFSI certification even when "starting from scratch".
Meenakshi Gaheer- Consultant
Before Meenakshi started with Food Safety Solutions, she had a varied background as a microbiologist and professor, a food safety specialist in farming and a corporate food safety manager for bakery processing operations. Meenakshi has a strong background in microbiology, validation methods and general sciences, and has a lot of hands on experience implementing the BRC standard. When starting with a new client, Meenakshi is not afraid to get her hands dirty and jump right in to understand a new process or commodity.
Alyssa Brett – Consultant
Alyssa hails from the East coast of Canada, where she graduated from a degree in Dietetics, and a post grad degree in Food Safety from Memorial University. Prior to joining Food Safety Solutions, she held various positions in food safety for a large national brewery, federal meat plant and a large produce packhouse operation. Now that she is working with FSS, she has added experience in commodities such as fruit and vegetable production and processing, beverage manufacturing, egg grading and baking. Alyssa has a strong background in GFSI programs, such as SQF – in fact she is a certified SQF Consultant. Alyssa is also our specialist in organic manufacturing, and is a certified organic auditor. Alyssa enjoys the variety of  work that being a consultant and auditor brings. She loves learning about different processes and helping clients who are passionate about their products.
Adebisi Ibironke – Consultant
Adebisi comes from an international background with a Masters in Food Science and Microbiology from the University of Strathclyde, Glasgow. Over the last ten years, she has held various positions in Food Safety, working with a fruit and vegetable processor and a smoked salmon company in the UK; as well as a national food safety training organization and a multinational consumer healthcare company in Nigeria. Adebisi is the newest member to the Food Safety Solutions team, and since she joined she has added experience in commodities such as coffee roasting, RTE meat, water bottling, shell egg grading, food labels (packaging materials), storage and distribution and imports.
 Adebisi is an excellent Project Manager who excels at keeping the team in the loop while executing tasks to meet tight deadlines. She is a certified SQF Consultant, and also has proven experience successfully implementing BRC standards. As a consultant, she loves being able to help her clients achieve and exceed their set goals, ultimately building trust and relationships.